We will help you gather all the information required for a successful sponsor submission.
Enter details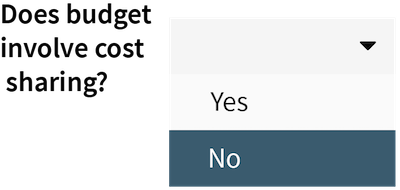 Work at your own pace to provide proposal information. Based on your answers, we will ask follow-up questions relevant to each individual proposal and generate proposal-specific requirements that you may manage from the checklist view.

Not using cost share? No reason to see those cost share screens, but they are pretty darn spectacular.
Manage files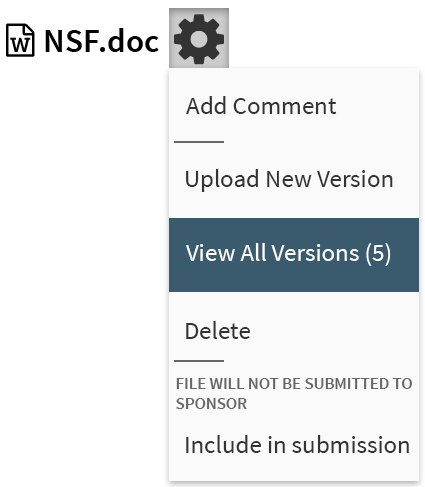 Attach proposal documents, discuss them with your team, and indicate which files to submit to sponsor.

Proposal writing is an iterative process so we help you manage document revisions. You can easily upload new versions and revert to previous ones.

Overwhelmed by documents? Click Files in the toolbar for a handy list of all files associated with a proposal.
Monitor progress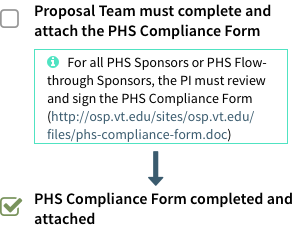 We will let you know of any outstanding items that must be completed prior to submission.

Unsure of the process? Refer to the on-screen help, which provides context-specific assistance.